Natalie Shau is a well-known artist within the world of gothic, cutesy/dark, Pop Surreal, Victorian-inspired art.
She is a Lithuanian digital artist who creates these beautiful, frail, porcelain-textured female figures hailing from the imaginary Victorian world, replete with distorted/exaggerated features, giant glassy eyes, milk-honey skin – a combination of glossy realism and unreality. They appear to be vulnerable, hurt, exploited, and dangerous, powerful, razor-edged at the same time.
Shau often uses herself as a subject for her works, and is gorgeous in her own right. She cites "religious imagery, fairytale illustrations, classic horror literature, and classic Russian literature" as some of her inspirations.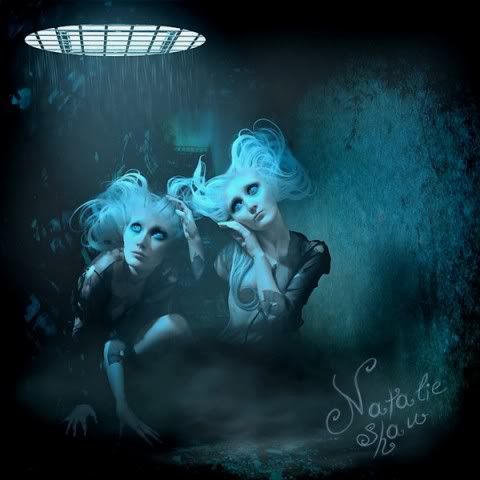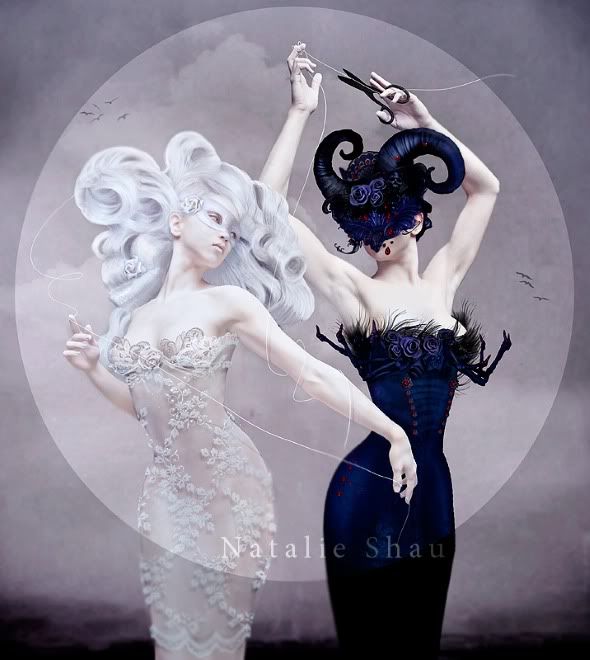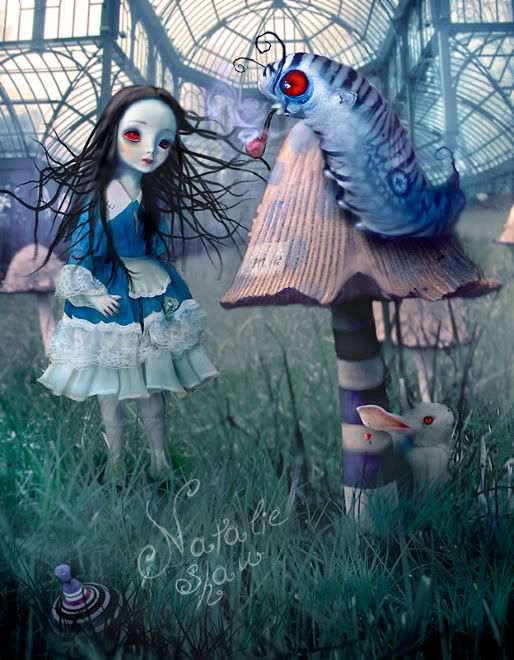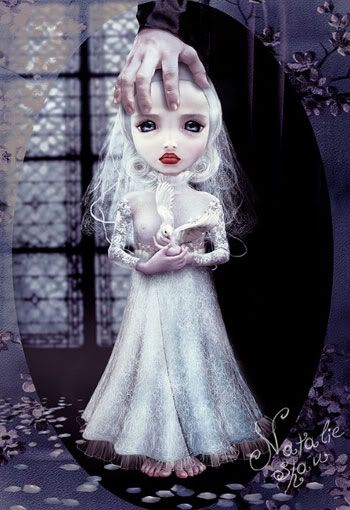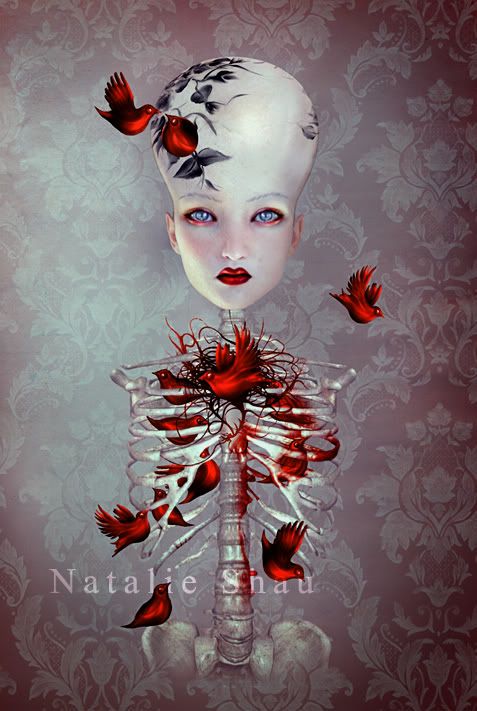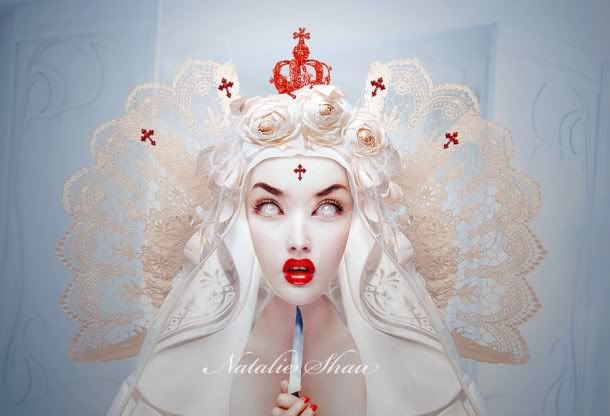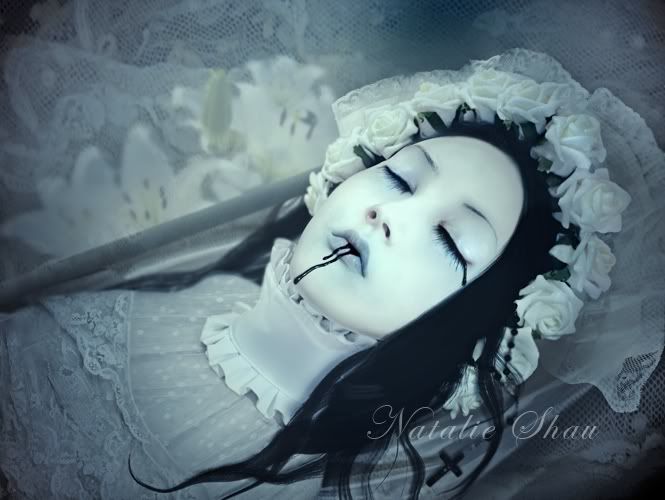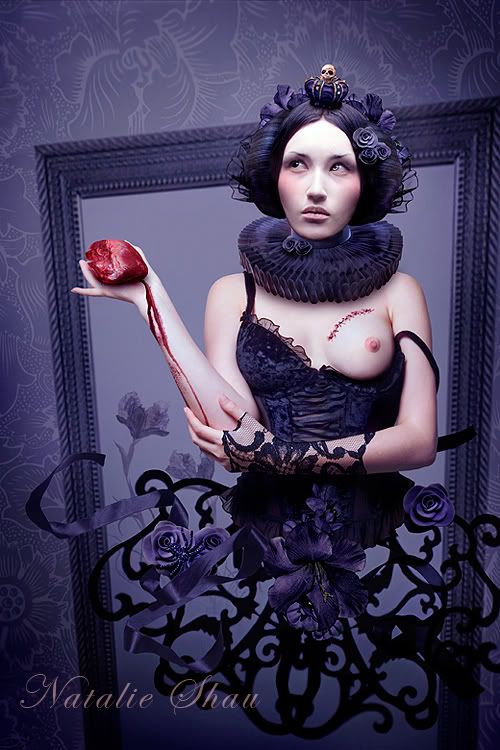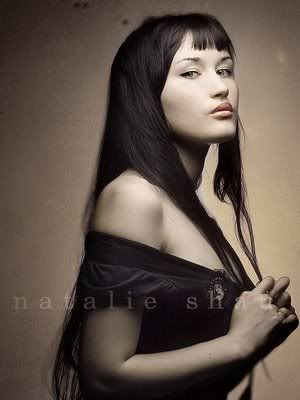 Tags: cute, dark, dolls, natalie shau, photomanipulation, self-portraits, victorian
Comments [1]
Comment